Madama Butterfly: Royal Opera House
Sunday, Apr 30, 2017 at 1:00 PM - English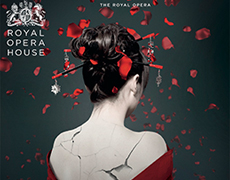 Antonio Pappano conducts an impressive cast led by Ermonela Jaho in Puccini's deeply poignant opera.
Direct from Britain's The Royal Opera House at the iconic Covent Garden in London, O Cinema Miami Beach presents a special presentation from one of the world's leading opera companies. Presented in High definition and surround sound, experience Opera like you never have before.
Show more >>
Puccini's Madama Butterfly is one of the most popular of all operas, with ravishing music and a heartbreaking story of a loving geisha deserted by a callous American husband. Much-loved soprano Ermonela Jaho sings the title role for the first time at Covent Garden, in Moshe Leiser and Patrice Caurier's stunningly beautiful production.
Location
O Cinema Miami Beach 500 71st St,, Miami Beach, AK 33141 (Map)
Contact Information
786-207-1919