Legend Of Georgia Mcbride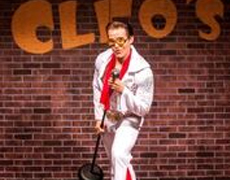 By Matthew Lopez
With Clay Cartland, Dave Corey, Sean Patrick Doyle, Tom Wahl and Jade Wheeler.
How can an Elvis impersonator become a winning drag queen in the Florida Panhandle?
With an empty bank account and pregnant wife, Casey's going to have to answer that question fast in this music-filled comedy about finding your true voice.
"A stitch-in-your-side funny first-rate play full of sass and good spirits!" - The New York Times
Location
GableStage 1200 Anastasia Avenue, Coral Gables, FL 33134 (Map)
Contact Information
305-445-1119