Peter Pan Pirate Party
Saturday, Oct 14, 2017 from 11:00 AM to 12:30 PM - English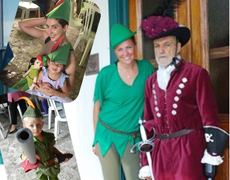 The annual Peter Pan Pirate Party sails into the Stranahan House. Join Peter Pan, Wendy and the Lost Boys for a magical afternoon adventure along the shore of the New River. Perfect for boys and girls, the Peter Pan Pirate Party combines the renowned literary characters with food, games and fun.
$20 for one child and one adult together;
Additional family members are $15 each;
Advanced registration is required.
Location
Historic Stranahan House Museum 335 SE 6th Ave, Fort Lauderdale, FL 33301 (Map)