2017/2018 Teen Programs at Museum of Contemporary Art in North Miami
Friday, May 25, 2018 from 3:30 PM to 5:30 PM - English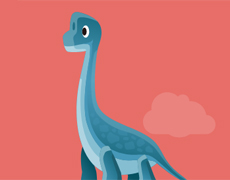 The Museum of Contemporary Art (MOCA), North Miami is offering its Teen Programs for the upcoming seven months. These dynamic programs will be offered for teens ages 13 through 17. The programs are to feature fashion design, drawing and portfolio development, photography, mixed media, and much more. These programs will enable teens to explore their artistic abilities and create their own pieces. The goal of this programming is to engage teens in contemporary art and introduce them to the vibrant world of art.
The themes for each day are as follows:
Monday: Fashion Design and Textile Design & Development
Tuesday: Drawing & Portfolio Development and Photography
Wednesday: Mixed Media & Sculpture
Thursday: Print Making
Friday: Art Journalism for Junior Docents
All classes are free and materials are provided. All students must complete the registration form in order to attend.
Location
Museum of Contemporary Art, North Miami 770 NE 125th Street, North Miami, FL 33161 (Map)
Contact Information
Duree Ross
954-723-9350