"RedEye: Untamed" Art Exhibition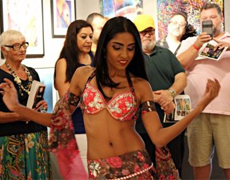 Experience art unleashed as RedEye: Untamed brings brash, bold and cutting-edge art to ArtServe.
RedEye: Untamed challenges artists to unleash their creative visions and break free from tradition. Take a walk on the wild side with this one-of-a-kind art exhibition at South Florida's leading arts services organization, located at 1350 E. Sunrise Boulevard in Fort Lauderdale.
Admission to the gallery is free.
Location
ArtServe 1350 E. Sunrise Boulevard, Fort Lauderdale, FL 33309 (Map)
Contact Information