History Makers: Honoring Dev Motwani
Thursday, Apr 5, 2018 at 6:00 PM - English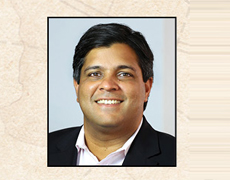 The Fort Lauderdale Historical Society, proud steward of our community's past by making our heritage accessible and engaging to residents and visitors, will hold its annual History Makers fundraiser. The nonprofit organization has announced Dev Motwani, president of Merrimac Ventures and founder and managing partner of Chieftain Residential, as the honoree for this year's event that commends individuals who have made an impact on the growth of the City of Fort Lauderdale.
Show more >>
"Dev Motwani has a longstanding investment in the past, present and future growth of our beautiful City of Fort Lauderdale and is committed to preserving our vital history in each property he develops," said Patricia Zeiler, executive director of the Fort Lauderdale Historical Society. "In addition to real estate, Dev is dedicated to the arts, education and a variety of nonprofit causes. We're pleased to spotlight his efforts and we invite the community to join us as we celebrate his achievements."
This year's event will celebrate the city's 107th birthday with cocktails, food stations and dancing under the stars on the downtown Fort Lauderdale campus.
Location
Fort Lauderdale Historical Society 219 Southwest Second Avenue, Fort Lauderdale, FL 33301 (Map)