Our Team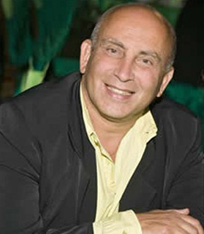 Harvey J. Burstein
The chair of the Miami Beach Arts Trust and founder and publisher of miamiartzine.com. Harvey J. Burstein is the director of the Burstein Family Foundation and has been prominent in the Miami art scene for many years. He co-founded the Miami Gay and Lesbian Film Festival and has worked closely with Art Center/South Florida and SAVE Dade, Ballet Gamonet Maximum Dance, First Night, Florida Room Film Festival, Lavender Footlights, Miami Light Project, Miami Performing Arts Center Legacy Plaque Project, New Israel Fund, New Theater, Pridelines Youth Services, South Florida Dance for Life, South Beach AIDS Project, Swim for Life, Theater League of South Florida, Weitzman Institute of Science in Israel, Carbonell Awards Committee, and the CAJE Miami Jewish Film Festival. His several honors include the Horizon Community Service Chicago Community Spirit award, the Miami-Dade Gay & Lesbian Chamber of Commerce Leadership and Support Awards and the Ambassador of the Arts Unsung Hero Award.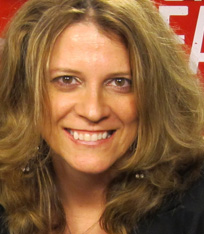 Michelle F. Solomon
Michelle F. Solomon, M.A., is the editor of miamiartzine.com. She is also theater critic for miamiartzine.com and theater critic for Florida Theater On Stage. She's a member of the American Theater Critics Association and the Florida Film Critics Circle.
A graduate of Emerson College, Boston, Mass., with a master's degree from the State University of New York, Michelle has been arts editor at major and mid-sized newspapers, including executive arts editor of the Albany (N.Y.) Times Union and assistant features editor/entertainment at The Detroit (Mich.) Free Press. She was an on-air entertainment reporter and managing editor of new media for NBC affiliate, WDIV-TV, Detroit, and executive producer of new media at ABC affiliate, Miami's WPLG-TV, Local 10.
She is currently a syndicated movie reviewer for Internet Broadcasting/Local10.com, and is managing editor of Fisher Island Magazine, editor in chief for International Publishing Concepts, and Chief Content Officer of Editorial Content Providers, LLC., a company she owns that is a content provider for luxury publications and online media.
Michelle is also a feature writer for Broward Health magazine and Nova Southeastern University's Lasting Impressions and Horizons magazines. In her spare time, she performs stand-up comedy. No, she never sleeps.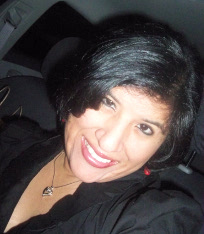 Betty Alvarez
Betty Alvarez has been a professional events photographer since 2010. Born and raised in Miami, her experience in attending networking events, cultural festivities, fundraisers and galas has made her a fixture in the Miami scene.
Her career began with the now defunct GablesHomepage, where she was encouraged to attend events for press coverage. Later Soul of Miami and other well- known publications acquired her, and began assigning her events. Not only has she gained a reputation throughout the city for her publication coverage, she has become the official photographer of esteemed events around Miami that hire her personally. Her experience working in a non-profit organization made her realize that serving her community has become her other passion. She is a member of the FIU Alumni Association, her alma mater. She also helps promote events through social media awareness and email blasts.
She remains in awe of how photography has opened doors to many opportunities.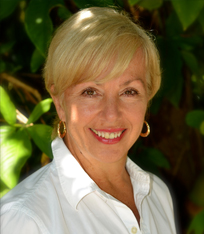 Cameron Basden
Cameron Basden is miamiartzine.com's dance writer. Basden has had a career in dance spanning more than thirty years. She served as Ballet Master and Co-Associate Director of The Joffrey Ballet from 1993-2008 and Director of Dance at Interlochen Center for the Arts from 2009-2015.
Basden was a muse for Gerald Aprino in the creation of his ballets and she has staged ballets by Ashton, Cranko, Massine, Nijinsky and Nijinska as well as more contemporary works. She brought to fruition the first Joffrey summer intensive in Chicago leading to the development of the Joffrey Academy.
She worked on the PBS filming for their Dance in America series of The Joffrey's production of Billboards, and oversaw the filming and staging of the ballets in Save the Last Dance. As a performer with Joffrey Ballet, Basden danced in a variety of styles by such choreographers as Sir Frederick Ashton, George Balanchine, John Cranko, William Forsythe, Paul Taylor and Twyla Tharp. Roles were created on her by Mark Morris, James Kudelka, Laura Dean, and Choo San Goh to name a few.
Television credits include the Dance in America series Homage to Diaghilev and The Search for the Rite of Spring. In 2003 she portrayed herself in Robert Altman's movie, The Company. Basden serves on the board of The Gerald Arpino and Robert Joffrey Foundation and is the main repetiteur.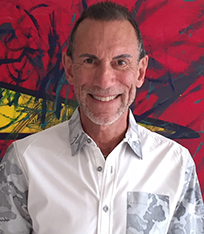 Ed Fisher
Ed Fisher, M.D., moved to Miami Beach in September 2012 after a long and fulfilling career as a pediatrician in Minneapolis, Minnesota. Having attended the University of Miami School of Medicine and residency training at Jackson Memorial Hospitals, the relocation was a return home.
Ed and his partner, Paul Petrella, are thrilled to be a part of the vibrant Miami community. They had the good fortune of meeting Harvey Burstein through a mutual Minneapolis friend. Understanding Ed's passion about food, Harvey generously offered him the opportunity of joining the MAZ team as food commentator. Describing the taste, flavors, presentation, and overall sensuality of the culinary experience is a delight.
Ed and Paul enjoy the many options the arts and cultural milieu of Miami offer. Ed has served as a member of several committees at his condominium on South Beach. He also volunteers at Mount Sinai Hospital doing pet therapy on the Rehabilitation Unit. The South Florida climate has offered Ed and Paul many opportunities in their recreational pursuits that include jogging, cycling, and stand up paddle boarding on Biscayne Bay.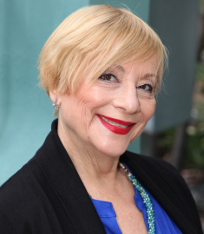 Charlotte Libov
Charlotte Libov is a former journalist who worked as a regular freelance contributor to the New York Times, following a career in daily newspapers in New England. Her experience also includes being a feature writer for several magazines, as well as a weekly restaurant reviewer for the Hartford Courant for several years.
She is also an award-winning author/co-author of six health books, and speaker on health topics, having lectured throughout the country, at the U.S. Army War College, Toyota, IBM, Duke University, and more, and has appeared as a health expert on television and radio shows. She also served as associate producer and appeared on the nationally broadcast PBS special, "Women's Hearts at Risk, "which was nominated for a regional Emmy.
Upon arriving in Miami Beach, Charlotte worked as a real estate writer for Miami Today, then moved to freelance work, where her byline appeared in many publications, including airline publications (American Way, AirTran's Go), Florida Travel + Life, the Sun Post, Coral Way magazine, and others. She also had her own column on Examiner.com.
Her photography has appeared in several juried shows, including in miamiartzine.com.
When not writing or taking photographs, Charlotte can be found studying voice, and also hitting any karaoke or piano bar she can find.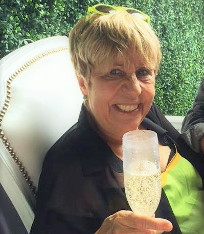 Jo Manning
Author/librarian/reviewer Jo Manning was born in Italian Harlem and grew up in Astoria, Queens, New York. She was a research librarian for over forty years, working in academia (University of Miami, Barry University, Central Michigan University) and the corporate world (Reader's Digest, ABC News). With her husband Nick (a filmmaker and film professor), and their two children, Jo has traveled widely, spending a year in India in the late 1970s. These days, she confines her travels to London, where she visits family and gathers research for future writing and lectures — her specialty is 18th-century English social history and culture. Among the publications she's reviewed for are Publishers Weekly, Library Journal, Booklist, and various online 'zines. Jo recently completed a six-year stint on the City of Miami Beach's Historic Preservation Board, where she was the at-large member living in an historic district. Book recommendations? "Seducing Mr. Heywood" (a Regency romance), and "My Lady Scandalous" (the biography of an 18th century courtesan) to anyone interested in her writing style. Both are available on Amazon. She and her husband have lived happily in South Beach for 20 years.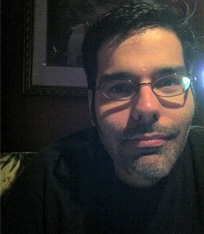 Ruben Rosario
Born and raised in Puerto Rico, Ruben's love affair with the moving image began at an early age, even after refusing to play Winnie the Pooh at his first-grade graduation. Reviewing gigs at the University of Akron's The Buchtelite and The University of Miami's Miami Hurricane gave way to a six-year-stint as a program consultant for the Miami Gay & Lesbian Film Festival. For over 16 years he has turned Miami's suburban housewives into foreign-film fanatics behind the counter of several Blockbuster stores. This Disney freak and longtime Michael Bay foe has been a Miami resident since 1995. An occasional participant on the Stonewall Live podcast and a regular contributor to miamiartzine, SunPost Weekly and Beached Miami, he became a member of the Florida Film Critics Circle in 2011. And yes, he liked Terrence Malick The Tree of Life much more than you did.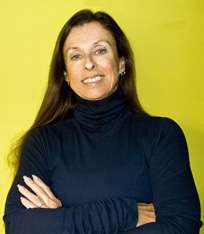 Irene Sperber
Irene Sperber grew up in Maine, and quickly expanded her life to include blocks of time living in New York, Hong Kong and London before settling in Miami for the past 20 years. Irene has spent several months of the year in NYC for the past 30 years. A life long artist, the creative path has meandered through art-to-wear, pen and ink drawing, collage and ultimately photography, exhibiting in venues both locally and internationally. Free lance writing and essays now take precedence. Outside interests include hiking, biking and exploring back streets and hidden enclaves unsullied by modern life.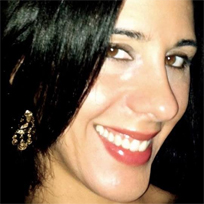 Monica Torres
Monica Torres was born in Cuba and moved to the Canary Islands with her family at ten months of age. After living the first three years of life in Spain, she moved to Miami, where she grew up. Having lived and studied in St. Maarten and New York City, Monica now calls Miami home. For the past three years, she has focused her journalistic, non-fiction writing on the city's arts and culture scene. She has also published articles in the Miami New Times Cultist, ArtSlantStreet.com, and Tropicult.com. She is "the girl on the scene" for the MiamiArtZine.com, getting the latest stories on all that's happening in the Magic City and reporting on the most innovative, artistic events and exhibitions. Monica is also a poet earning an M.F.A. in Creative Writing at Converse College, a writing tutor at Miami Dade College, a cat lover, and an occasional painter of butterflies too.
Aaron Krause
Description coming soon.
Mitchell Zachs
Description coming soon.