Live Arts Miami Presents: Summon by Shamar Watt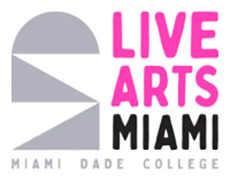 Jamaican-American performance artist Shamar Watt incorporates experimental cinema alongside live performance to investigate the spirit of resistance embodied by the Maroon people of Jamaica and its timely relevance to the fight for racial justice.
Watt proudly traces his heritage back to the Maroons, formerly enslaved Africans who escaped and rebelled against British colonialists on the island in the 18th century. "Summon" seeks to give form to this spirited lineage through the screening of a new cinematic work led by Jamaican based filmmaker Nile Saulter and a live performance featuring multiple dancers and percussionist Austin Williamson.
Location
Sandrell Rivers Theater 6103 NW 7th Ave, Miami, FL 33127 (Map)
Contact Information
Eddy Davis
305-237-3010